SLURRY PUMPS
Slurry Pumps are designed to move liquids containing particles or solids
Slurry Pumps are designed to move liquids containing particles or solids in industries including mining, metallurgy, power plants, sewage and water treatment, dredging, petroleum, aggregate and steel.
Their heavy-duty design allows for the pump to move slurry in abrasive, hard-wearing and heavy-duty applications. Slurries often contain corrosive materials, especially within the mining industry and correct pump selection and placement is essential.
Welco Expediting has been providing slurry pump process solutions across Western Canada for over 50 years and employs a team of engineering, design and service professionals.
Many factors contribute to correct pump selection and Welco's team is on-site and available to determine the most suitable pump for your operation. Our engineers select the optimal pump for your application based upon process conditions and type of slurry.
From cantilever to submersible, self-priming and fire protection, we have the pump you're looking for.
Simplified process flow example

PUMP TYPES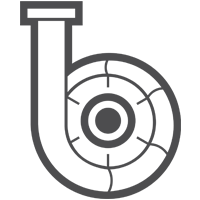 Centrifugal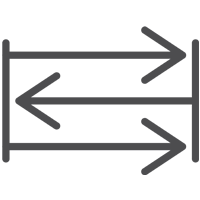 Reciprocating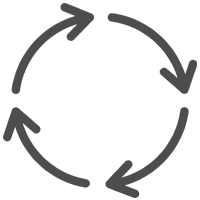 Peristaltic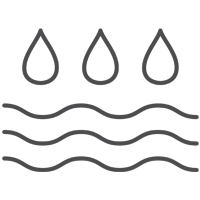 Submersible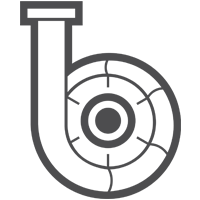 Centrifugal pumps move slurries via impellers that rotate utilizing centrifugal force. These industrial pumps are built with heavy-duty materials to withstand abrasive and corrosive slurries. Due to their robust design, Centrifugal pumps are well suited for a wide variety of industrial applications.
Applications: Mining & Minerals | Water & Waste | Abrasive & Corrosive Slurries | Construction | Fisheries
Slurry Pumps are highly efficient in the movement of thick solids and abrasive/corrosive materials
Their heavy-duty build and parts reduce wear, clogs and blockages, decreasing downtime and maintenance costs
Pressure safeguards and flow rate adjustment are offered in pump designs for added protection and control
SUPPLY & SERVICE
WELCO is Western Canada's leading supplier and service center for slurry pumps.
Whether you're looking for new product sales or full refurbishment or repair of existing equipment, we've been supplying and servicing slurry pumps for over 50 years!
No matter what your requirement, Welco is here to assist with the most cost-effective solution required to ensure minimal downtime and continued operation at your site.
SLURRY PUMP TEARDOWN
SLURRY PUMP ASSEMBLY
SLURRY PUMP FEATURES